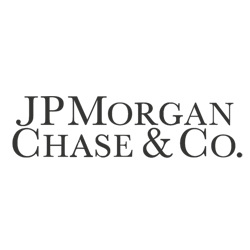 Specialist I - Fraud Hotline
San Antonio, TX
Chase, a leading provider of diverse financial services worldwide, is actively seeking team members to create lifelong engaged relationships with our customers by delivering superior service and quality with every customer interaction. Chase employees are engaged and have a passion for their work. Our continued success is solely dependent on the talent that we attract to our organization and the contributions they make to our ever changing environment.

"The Fraud Hotline team is an inbound phone operation that services customers and employees on fraudulent alerts/activities by performing reasonable investigations.

Our Fraud group ensures our customers receive the best fraud detection and protection in the industry. Whether this involves credit card, debit card, and/or deposit accounts, our operational strategies are aimed at mitigating fraud losses to the Bank and our customers."

Who are we looking for?

Successful Specialists balance their focus on business results with offering options and finding solutions to help our customers. They also:

Are very comfortable communicating with customers in a metrics-driven environment
Are able to navigate multiple technologies while staying engaged with our customers
Demonstrate resiliency and extreme adaptability in a fast paced environment
Possess strong customer focus with the ability to have detailed conversations with our customers
Take ownership of each customer interaction while treating customers with respect and responding with empathy
Demonstrate personal excellence including punctuality, integrity and accountability
Approach problems logically and with good judgment to ensure the appropriate customer outcome
Make appropriate decisions on behalf of our customers quickly and effectively
Effectively prioritize work to ensure efficiency
Are required to abide by all applicable regulatory and department practices and procedures
Have the ability to work independently and in a team environment
Think critically and exercise independent judgement
Minimum Qualifications:

High School diploma/GED required
Minimum of one year of customer interaction or customer support experience strongly preferred, either by phone or face to face
Proficiency with basic computer functions including mouse and keyboard usage, launching applications, conducting searches on the Internet, and maneuvering in a Windows-based environment strongly preferred
Must be willing to work in an environment that requires 100% phone-based customer interaction

Working at Chase means making a real difference every day for your customers, your community, and yourself. How? By putting others first, doing what's right, and creating solutions that make lives better. Build your career on our strong foundation and help shape what's next for you and for us. Apply today!

We are an Equal Opportunity Employer.

14157